Top 10: Free antivirus software
It offers offers basic protection against viruses, worms, Trojans, rootkits, adware, and spyware.
It offers offers basic protection against viruses, worms, Trojans, rootkits, adware, and spyware. It is available for free.
It is claimed to be a full-featured product, with the same antivirus and anti-spyware scanning engine the company uses in their premium products.
It is cloud-based. It is said to be connected in real-time to PandaLabs' online Collective Intelligence servers to protect against the newest malware variants. The new version is touted to improve scanning speeds and reduces CPU consumption.
It leverages the speed of cloud computing to deliver real-time protection to your PC, claims the company. It is also claimed to be providing cloud-based protection that is always up-to-date against malware including viruses, spyware, bots, worms, trojans, and keyloggers without slowing down your PC.
It is claimed to feature real-time protection, advanced Genocode detection technology, rootkit protection, automatic updates, and much more %u2014 to ensure that users have the power to protect themselves online.
To protect your computer from viruses, worms and malware, it is required to install an antivirus software on your machine. Though antivirus software do not cost much, but a free deal is always a better choice. Here is our pick of top 10 free antivirus software.
ThreatFire protects you against major security threats including viruses, worms, trojans, rootkits and even some spyware. It is asaid to be having an advanced ActiveDefense technology that intelligently analyses the behavior of processes and programs on a system and immediately halts any malicious action.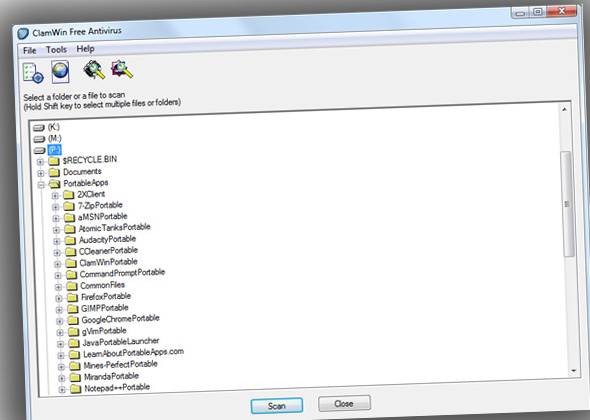 It is a free Antivirus for Microsoft Windows. It has been packaged as a portable app, so you can take your antivirus with you to scan files on the go. Users can place it on USB flash drive, iPod, portable hard drive or a CD and use it on any computer, without leaving any personal information behind.
With this software, users can get protection against viruses and spyware, including Trojans, worms and other malicious software. Security Essentials is easy to install and easy to use. Updates and upgrades are automatic, so users do not need to worry about having the latest protection.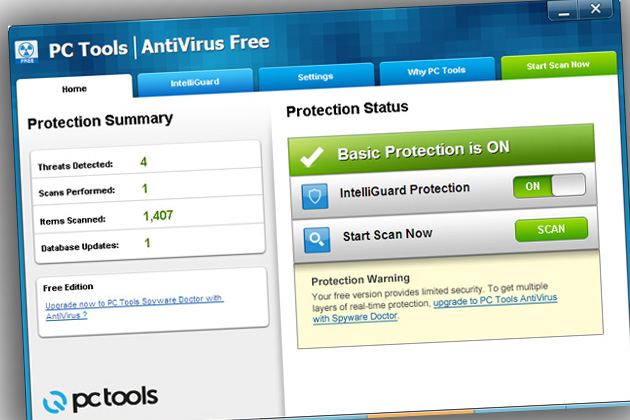 With PC Tools AntiVirus Free, you can protect your PC from basic cyber threats attempting to gain access to your PC. It detects and eradicates viruses and related malware threats that attempt to enter computer systems by means of file transfer through storage media, e-mail, the Internet and other network protocols.