In pics: Top Events of the Decade
2005 - Pope John Paul II served as Supreme Pontiff of the Catholic Church and Sovereign of Vatican City from October 16, 1978 until his death over 26 years later on April 2, 2005.
2005 - Pope John Paul II served as Supreme Pontiff of the Catholic Church and Sovereign of Vatican City from October 16, 1978 until his death over 26 years later on April 2, 2005. His was the second-longest documented pontificate. He has been the only Polish Pope to date. John Paul II has been acclaimed as one of the most influential leaders of the 20th century. He was instrumental in ending Communism in his native Poland and eventually all of Europe.
2001 - Terror group Al-Qaeda launched a series of coordinated suicide attacks on the United States on September 11, 2001. The terrorists crashed two of the hijacked airliners into the Twin Towers of the World Trade Center in New York City. The 9/11 attacks redefined the world's security scenario and threw Islamist terror in sharp focus, giving rise a global trend of Islamophobia.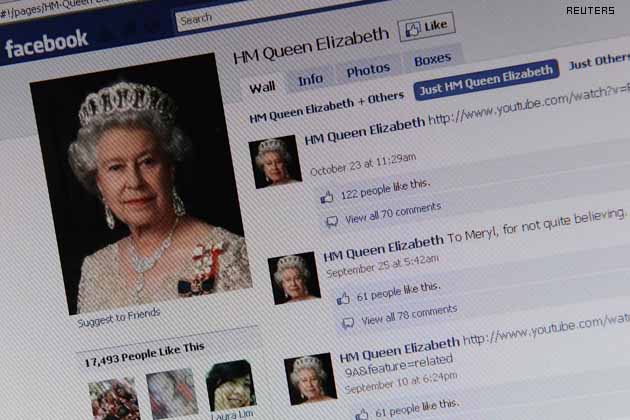 2004 - The Facebook page of Britain's Queen Elizabeth is shown on a computer screen in London. The social networking service and website was launched in February 2004. As of July 2010 Facebook has more than 500 million active users. Facebook founder Mark Zuckerburg has been named Time Magazine's person of the year.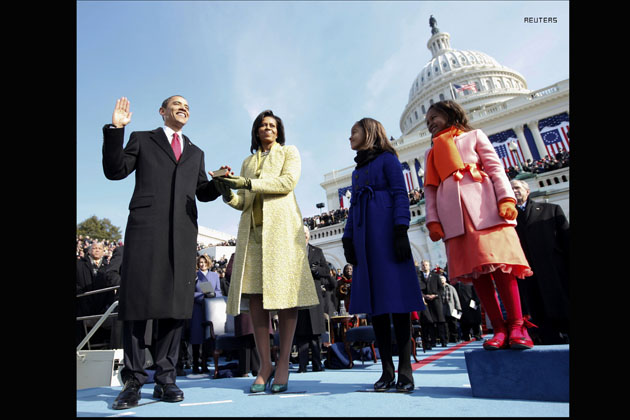 2009 - Barack Obama takes the oath of office as the 44th US President with his wife Michelle, daughters Malia (2nd R) and Sasha (R) by his side at the Capitol in Washington January 20, 2009. Obama became the first African-American president in US history.
2008 - A reporter talks on phone as the Taj Hotel in Mumbai is seen engulfed in flames. Pakistani terrorists hijacked a fishing boat and crossed over to India to launch more than 10 coordinated shooting and bombing attacks across Mumbai, India's commercial capital on November 26, 2008. Over 160 people died in the terror strike that soured relations between India and Pakistan and stalled peace talks for over a year.
2007 - Former Pakistani Prime Minister and chairman of the Pakistan Peoples Party is seen praying in this file photograph. Bhutto was the first woman elected to lead a Muslim state, having twice been Prime Minister of Pakistan. On December 27, 2007 Bhutto was assassinated while leaving a campaign rally after a spirited address to party supporters in the run-up to the January 2008 parliamentary elections.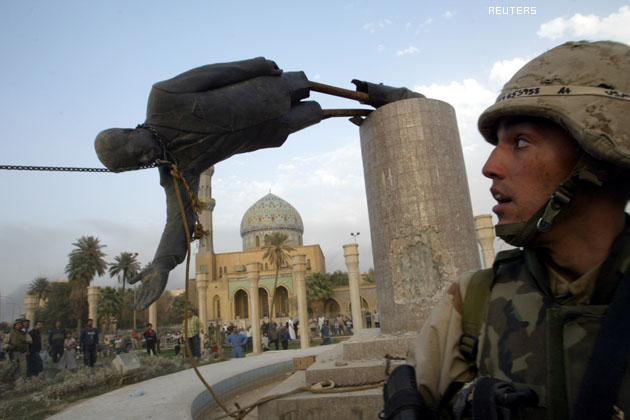 2006 - Saddam Hussein Abd al-Majid al-Tikriti was the President of Iraq from 16 July 1979 until 9 April 2003. Hussein was captured by US forces near Iraq's Tikrit during a covert US operation. On November 5, 2006 Saddam Hussein was found guilty of crimes against humanity and sentenced to death by hanging. On December 30, 2006 the dictator was hanged.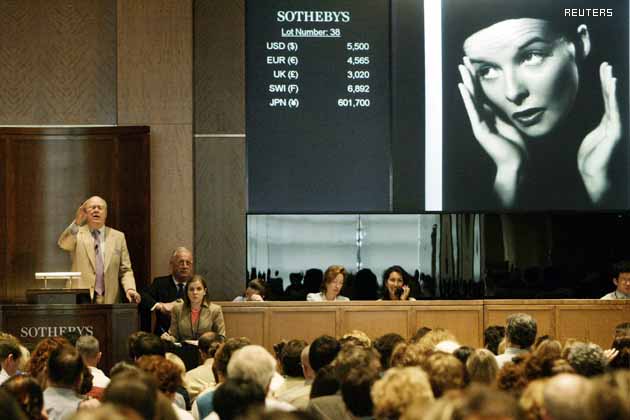 2003 - With a career spanning over six decades, actor Katharine Hepburn died at the age of 96 on June 29, 2003. She won an unequalled four Oscars for Best Actress for her roles in Morning Glory (1933), Guess Who's Coming to Dinner (1967), The Lion in Winter (1968) and On Golden Pond (1981).
2002 - The euro notes and coins were officially launched on January 1, 2002 with the new currency becoming the sole legal tender of the initial twelve-country euro zone on March 1, 2002 marking the completion of the European single currency system. Over 175 million people worldwide use currencies which are pegged to the euro, including more than 150 million people in Africa.
2010 - The WikiLeaks website released a trove of US State Department cables exposing the inner workings of American diplomacy, including candid and embarrassing assessments of world leaders. Julian Assange, founder of WikiLeaks was arrested in London by the Metropolitan Police Service on December 7, 2010 shortly after the leak of diplomatic cables began.