Our lives are so closely intertwined with our friendly neighbourhood merchant. The local kirana shop, the friendly pharmacist and the much loved eatery fuel our day to day life as much as they do the Indian economy. Yet, many of these merchants do not accept digital payments, inadvertently forming the foundation of a cash-rich economy with it's various perils.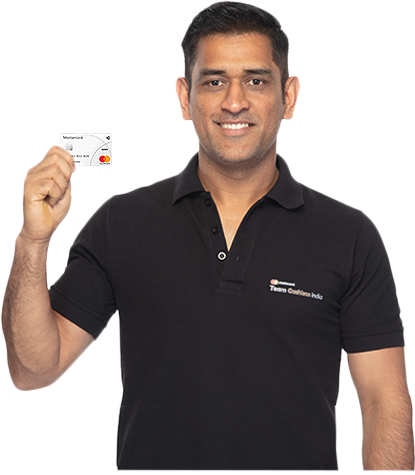 Mastercard and MS Dhoni have launched Team Cashless India as an initiative and aimed at empowering you - the citizens of India into embracing digital payments and ushering our country on a progressive path - one that offers safety, security, greater business success and progress for everyone. Come, be a part of Team Cashless India. And stand a chance to play cricket with Mahendra Singh Dhoni
For Consumers
As a consumer, you can participate by nominating your neighbourhood store to start accepting digital payments. As they hear from you, their core customers who matter to them, there is greater incentive for them to modernise their businesses by starting to accept digital payments. A less-cash economy begins with a more modern and business savvy small merchant as this segment comprises more than 90% of India's merchant base. Quite simply then, our nation's progress and the quality of your own day to day life is up to them. And you.
For Merchants
Merchants contribute by raising their hand, nominating their shops into Team Cashless. Participating banks will contact these merchants and help them in implementing digital payments acceptance in their business.
Empowering Small Merchants to Create a Digital Society
India's small merchants are the lifeline of the country, as it is has been seen during the recent wave of Covid-19. Each one of us can easily recall a favorite small shop near us, be it for day to day supplies, personal care and grooming, eatery, or home decor and so on.
Empowering these small merchants is an important step towards creating a digital, cashless society. Aided by the Government's vision of Digital India, Mastercard in 2019 had announced an ambitious goal of bringing 10 million merchants into the fold of digital payments by 2020. To achieve this, Mastercard has been working on education and awareness programs for merchants, co-development of low-cost acceptance solutions, and merchant onboarding through accelerator programs. These are targeted through multiple initiatives such as: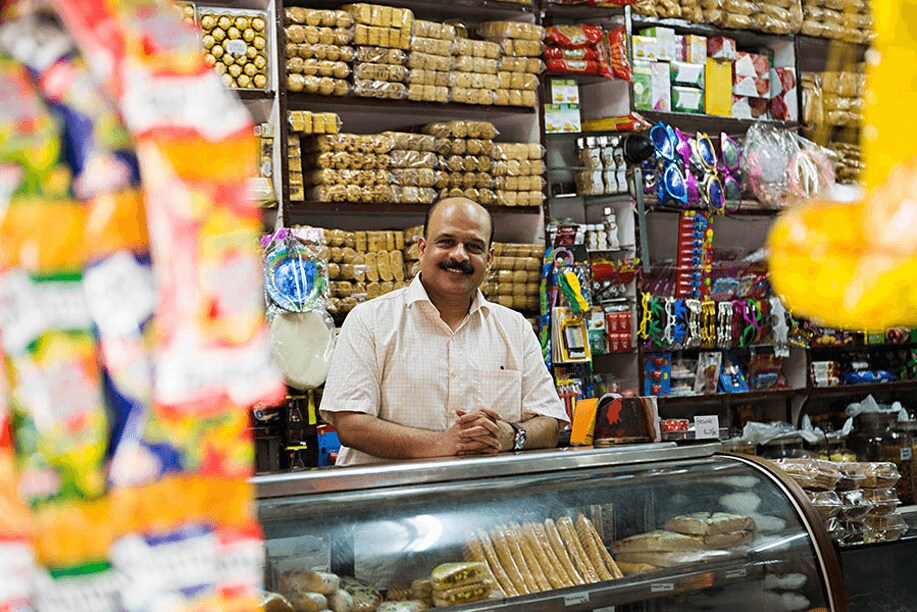 Launch of Team Cashless India
Mastercard in October 2016 along with MS Dhoni launched Team Cashless India as an initiative and aimed at empowering the citizens of India into embracing digital payments that are safe, secure anytime, everywhere. The nationwide initiative aims to strengthen acceptance of digital payments among merchants. The initiative is also an important step towards Mastercard's goal to equip 10 million merchants in India with digital payments acceptance capabilities by 2020.
As an expression of gratitude towards every merchant in India, a second phase was initiated with a television commercial featuring cricketer Mahendra Singh Dhoni. In the video, Dhoni strikes an emotional chord with every Indian by reliving how merchants have been at the forefront of India's fight against COVID-19, maintaining a delicate balance between social distancing and their societal commitment.
Taking the next step forward in this campaign, Mastercard is looking to highlight the roll of the small merchant community in rebuilding India since Independence. As the freedom fighters of India fought for our Independence, the merchant community is working towards empowering India through their contribution towards the economy and society at large. With the greatest contribution being towards servicing their customers during a worldwide pandemic.
This Independence Day, we request the merchants from all over India, to share their stories of how Digital India has changed their lives. These stories will then be featured on Mastercard India's social media handles (Instagram, Facebook and Twitter)
Mastercard, is continuing to create acceptance infrastructure in India for merchants, along with creating a safe and secure environment for the transactions. As more and more consumer behavior shift online and customers rely on digital platforms for groceries and other essentials, it has become critical to enable digital transactions and especially contactless payments.
How to Play

As a merchant, you can enrol by nominating your own business into Team Cashless India. Our partner Banks and Payment Facilitators will approach you with a clear roadmap on implementing digital payments into your business. They will be able to address all your queries or concerns and further assist you on your training requirements. Once enrolled, simply keep accepting digital payments. Every transaction adds to your score.

As a consumer, you can participate by nominating stores that currently accept only cash payments. Every valid nomination adds to your score. So the more you vote, the more you score.

Our partnering Banks and payment facilitators will approach them with a detailed roadmap on implementing acceptance of digital modes of payments in their businesses.

Prizes

To be eligible to win, the details submitted by you will be verified and basis the total number of verified nominations there are levels of gratifications which are,

Every merchant who nominates themselves and starts accepting digital payments gets a certificate signed by Mahender Singh Dhoni.

Marketing support – Top performing merchants will receive marketing support for their business through interviews and promotions on print media, radio and television.

Shop makeover for the top-performing merchant based on number of transactions every month.

Grand prize – Top performing merchants during the campaign get a chance to play or attend a friendly match headed by MS Dhoni.

Every consumer who votes with a valid nomination of a merchant gets a certificate signed by Mahender Singh Dhoni.

Social recognition – Names of top weekly nominators will be announced on TV, radio, newspapers and social media platforms.

Grand prize – Top performing consumers during the campaign get a chance to play or attend a friendly match headed by MS Dhoni.
Benefits of digital payments
Digital Payments are good – for you, your friendly neighbourhood store and the country
For Merchants
For Consumers
Research and data prove that the scale of business for merchants who accept digital payments goes up as more consumers, with greater purchasing power have the flexibility to spend anytime, anywhere
Your operational efficiency goes up and administrative cost comes down with digital record keeping and modern accounting practices.
You do not have to deal with the pressures of returning exact change to consumers against their purchases.
Risks associated with keeping of cash reduces as digital payments get directly deposited to your bank account
Your access to loans and working capital increases substantially as you maintain a credit history with Banks.
You do not pay any MDR on Debit card transactions upto Rs.2000 , so it's a win win proposition for you and your customers
As a very important stakeholder of Digital India, you make a very important contribution by going digital
Digital payments are safe and secure and improve the quality of your life
You do not have to carry exact change so everyday situations – of hailing taxis or autos, buying groceries or medicines becomes convenient and hassle free.
You do not have to carry cash always and can live life more spontaneously
You have more time on your hands as you can shop online worry free
You contribute in realising the dream of Digital India and hail our country on the path of progress.
Events
Ranchi

13th- 14th Jan 2020

Lucknow

16th- 17th Jan 2020

Bhubaneshwar

23th- 24th Jan 2020

Vadodara

10th- 11th Feb 2020

Coimbatore

19th- 20th Feb 2020

Bhopal

27th- 28th Feb 2020

Raipur

2th- 3th Mar 2020

Surat

6th- 7th Mar 2020