Jury Members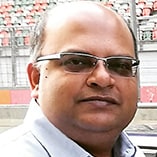 Ranojoy Mukerji
Ex-SIAM Dy Director, Auto Journalist
Ranojoy Mukerji is an automobilist. A prolific writer, he writes for several newspapers and magazines, including Financial Express, Hindu Business Line, The New Indian Express among others. He did India's first radio show called 'autograph' on 93.5 Red FM. He is also working closely with CNBC Awaz new and Zee Business channels. Ranojoy was formerly the managing editor of Auto India, India's largest circulated automobile magazine. He also had a short stint as a deputy director in the Society of Indian Automobile Manufacturers (SIAM) looking after automobile projects of the Indian industry there. He prides himself in keeping abreast with the latest developments in the industry both locally and internationally and also likes to keep his ear to the ground to find out about the latest news from the local auto industry, both manufacturers and component vendors, not to forget related banking and insurance companies. Life in the fast lane for Ranojoy begun in 1998, when he started writing on cars. He was not born with a silver spoon in his mouth, but a metal spanner. Ranojoy did his schooling from St. Columba's in New Delhi and his bachelors from Delhi University. He claims his blood group to be 5W40 – Ranojoy is 44 years young and his passions include powerful automobiles, vintage & classic cars, electronic gadgets, watches, and much more.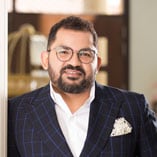 Jatin Ahuja
Founder & MD, Big Boy Toyz Ltd
Mr. Jatin Ahuja, can be rightly considered as a prodigy when it comes to being an Entrepreneur. A self-made man, Mr. Jatin Ahuja is a mechanical engineer, a car enthusiast, and an entrepreneur. He is the founder of a unique brand - Big Boy Toyz Ltd. - a brand which has come to be known as Asia's largest facility, housing almost every exotic master-pieces from the Automotive Industry. With swanky showrooms in Delhi-NCR, Mr. Jatin Ahuja, can be rightly considered to be the architect of the used Supercars market in India. Mr. Ahuja was already selling more Land Cruisers than Toyota themselves and more Panameras than Porsche themselves, even before the manufacturers started selling these cars in growing aspirational market of India. In the year 2007, Jatin established 'Magus Cars Ltd.' a brand which became the birth grounds for 'Big Boy Toyz Ltd' established in 2010. The highlighting attribute of 'Magus Cars' was importing CBU units to India and history was in the making as the efforts of the team so meticulously complied, imported the first BMW X6, the first Infinity to the country and many more, way before the models were launched in the country by the Brands themselves.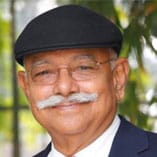 Tutu Dhawan
Industry Veteran
A well-known name in the world of automobiles - be it racing, rallying, organizing or writing, and a National Champion in the Himalayan Rally'85, Tutu not only understands the Automobiles as in the present day 'Modern' cars, but also excels in restoration of old Vintage & Classic beauties. He is the Founder and ex-President of Heritage Motoring Club of India, Regional Director Federation of Motor sports Clubs of India, Chairman PCRT and Chaired Delhi Automotive Racing Association (D A R A) from 1986 to 1990. Tutu Dhawan is 69 yrs old, and since the age of 12 this passion of automobiles as a hobby initially which later became his profession, his bread-earner. A very respected name in the Automotive Industry in India, also on the board of advisors to the Government of Delhi, on subjects of Auto Motion. Today, in the world of Automobile on the domestic and International front, he is a known figure and has been a Test driver, an Advisor and a writer for some of the Top magazines and newspapers.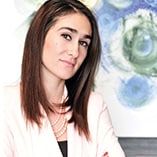 Dr. Maral Yazarloo-Pattrick
Record Holder Biker, Businesswoman
Dr. Maral Yazarloo-Pattrick is an Iranian born businesswoman and avid biker living in india for over 15 years now. She is MBA and PhD in Marketing and Head retail and Marketing for Panchshil reality for 11 years. Her business acumen came quite handy in the introduction of fashion brand "Maral Yazarloo" which launched in Paris and showcased in Rome-Dubai-London and India. She is called the 'Queen of Superbike' in India and owns 4 Superbikes. She has clocked over 250,000 kms in a short span of time and is a record holder of Asia and Middle East as the only biker who travelled to 7 continents, 64 countries, 110,000 kms In continuous journey of 1.5 years solo with no back up and no support team. She has been a speaker and panelist on industry forums and has also been a motivational speaker at forums that include TEDx among others.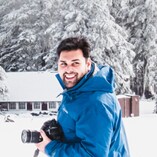 Kunal Kelkar
Ace Automotive Photographer, Founder – The Autofocus
Kunal has been carving his way through the automotive industry by creating content that is unmatched even at global levels. He is the founder of a creative house called "The Autofocus," working with automotive brands all over the world, specializing in creating unique imagery and videos for brand positioning, promotions, and campaigns. After switching his world from Molecular and Cell biology, Kunal went after his two passions, photography and cars. Currently, he is probably one of Indias leading automotive photographers with a wide array of clients, not just locally but internationally too. He works with brands such as Mercedes-Benz, Porsche, Rimac Automobili, Zenvo Automotive and many more. He is the only Indian automotive photographer that is currently working on campaigns with automotive brands at an international scale. Kunal stands by Sir William Lyons quote that, "The automobile is the closest thing we will create to something that is alive," and that the effort that man puts in to create this masterpiece of engineering should be celebrated by showcasing the beautiful design in the most unique way possible. Kunal is also a Fujifilm X-Photographer ambassador and conducts workshops on automotive photography with his team to inspire photographers and educate them about this niche context of photography.
© Copyright Network18 Media and Investments Ltd 2016. All rights reserved.