Jury Members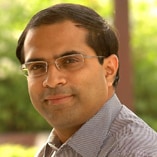 Prasanto Kumar Roy
Policy consultant and technology writer
Prasanto Kumar Roy was a technology journalist for over two decades, and has worn many hats, the last being Vice President at Nasscom. He was president and chief editor at CyberMedia Publications, India's top tech media house, including nine infotech and telecom publications such as Dataquest and PC Quest, and the tech portal CIOL.com. PKR is a greentech evangelist, and lives in India's first certified green home (a TERI GRIHA five-star building). He is actively interested in technology, gadgets and policy. He studied physics at Delhi's St Stephen's, after schooling at St Xavier's, Delhi. He travels widely, lectures on tech and media issues, and is religiously interested in the world's flora and fauna, preferably stir-fried.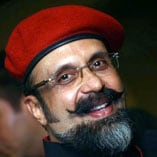 Ashish Bhatia
Editorial Consultant And Industry Veteran
Ashish Bhatia is an independent technology writer, columnist, and editorial consultant. He writes for several publications in the technology, business, luxury, travel, and online space. Currently, he is in the process of setting up The Luxe Log, a luxury and lifestyle website. With nearly 30 years in the field of technology journalism, Ashish has been the Editor of PC World, a columnist with Hindustan Times as well as Mint, and Editorial Director of the Virtual Mahazine. In the after hours, Ashish likes cooking goose, talking turkey, stalking tiger, and gawking through cameras.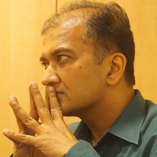 Nimish Dubey
Freelance Tech Journalist And Industry Veteran
Nimish Dubey is a leading newspaper columnist in India, a well-respected blogger and new media journalist, an author, and an editor for books and magazines. Dubey has been writing for a living since 1996. A graduate from the University of Allahabad, he started out in corporate communications, moved on to cricket and the environment and currently writes regularly on technology, music and books. He has been published in leading publications including The Hindustan Times, The Times of India, Sunday Mid-Day, Femina, Digitand My Mobile magazine. He also contributes to websites such as BookWag.com, TechPP.com and ThinkDigit.com, and is part of the editorial board at My Mobile magazine and Ponytale Publications. He has written two books for young adults and been part of the visiting faculty at the International Management Institute (IMI).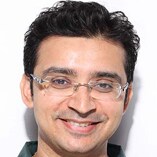 Nishant Padhiar
Editor - Stuff and What Hi-Fi
Being challenged with two magazines seems to have become a norm for Nishant in his past and current life. For more than a decade and a half, he's been pretending to work when he's actually just scouring for the latest music and playing with gadgets while cashing salary cheques. His charmed life has come to a screeching halt, thanks to his newer projects like TV, radio and live events for the Stuff and What Hi-Fi brands.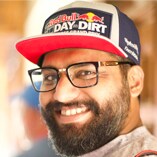 Nishant Verma
Ace Photographer
Nishant Verma is an International Photographer from New Delhi, India. He is the first ever Indian Photographer to be the official photographer of any international motorcycle Rally, Baja Rally, Mexico for four consecutive years. His work has been published in publications in magazines like Open, National Geographic, International Masters of Photography (Vol.1, USA), Allers (Sweden) and various other online and print publications in countries like USA, Mexico, Dubai, Canada, Sweden, Israel, Russia, Pakistan and India.
© Copyright Network18 Media and Investments Ltd 2016. All rights reserved.